Já é sabido que o Outono costuma ser a melhor altura do ano em termos de novidades literárias. Como tal, fui cumprir o meu ritual anual de pesquisa dos lançamentos dos próximos meses – e venho partilhar convosco os que estou mortinha por ler. Como são muitos, hoje falo-vos apenas dos lançamentos de Setembro. A maioria consiste em policiais e thrillers… surpreendidos?? 🤷🏻‍♀️
São quase todos lançamentos de editoras estrangeiras, mas incluí também novidades nacionais que me deixaram muito empolgada 👌🏼
Passemos então aos livros…
---
When the Lights Go Out de Mary Kubica (4 de Set)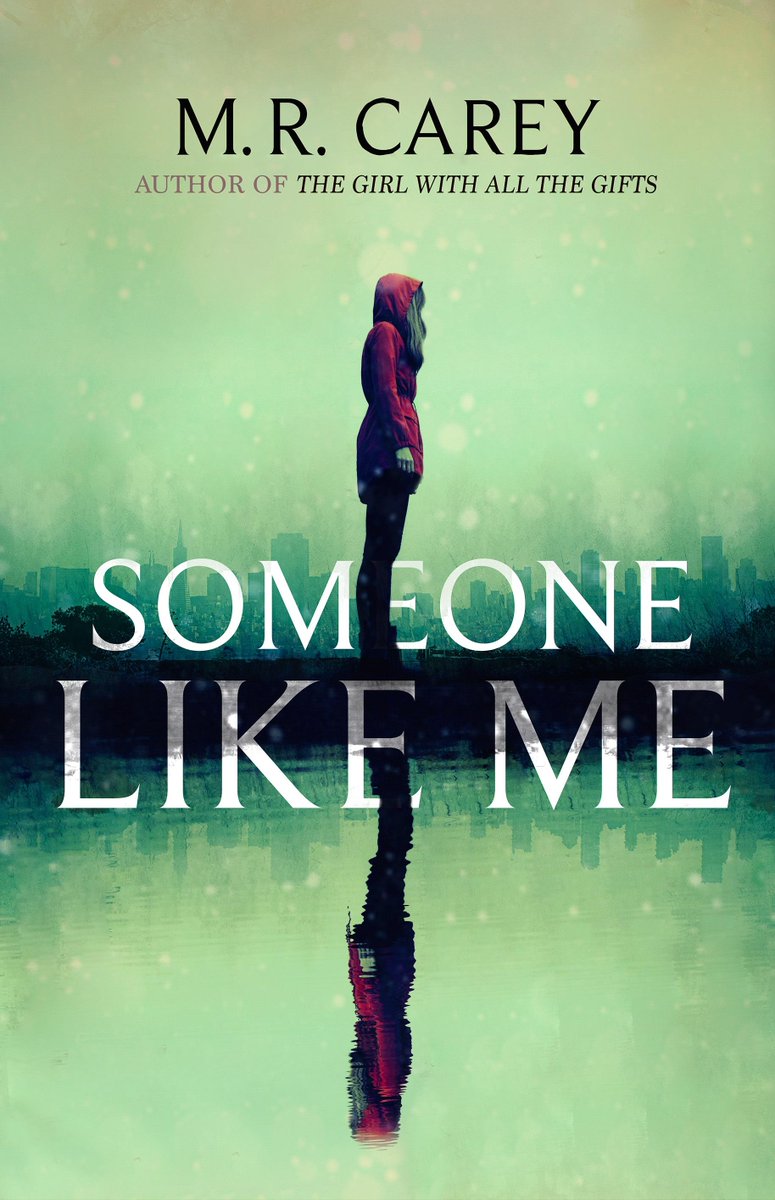 Liz Kendall wouldn't hurt a fly. She's a gentle woman devoted to bringing up her kids in the right way, no matter how hard times get.

But there's another side to Liz—one which is dark and malicious. A version of her who will do anything to get her way, no matter how extreme or violent.

And when this other side of her takes control, the consequences are devastating.

The only way Liz can save herself and her family is if she can find out where this new alter-ego has come from, and how she can stop it.
Um livro de horror sobre uma miúda que tem uma segunda personalidade malvada que está a tentar dominá-la? Shut up and take my money! 💸
Há algum tempo que não leio livros de horror, por isso acho que esta é a oportunidade perfeita para revisitar o género.
Sadie de Courtney Summers (4 de Set)
Sadie hasn't had an easy life. Growing up on her own, she's been raising her sister Mattie in an isolated small town, trying her best to provide a normal life and keep their heads above water.

But when Mattie is found dead, Sadie's entire world crumbles. After a somewhat botched police investigation, Sadie is determined to bring her sister's killer to justice and hits the road following a few meagre clues to find him.

When West McCray—a radio personality working on a segment about small, forgotten towns in America—overhears Sadie's story at a local gas station, he becomes obsessed with finding the missing girl. He starts his own podcast as he tracks Sadie's journey, trying to figure out what happened, hoping to find her before it's too late.
Este livro foi muito falado no canal, já que foi uma leitura que adorei. É um YA muito diferente de tudo o que já li, começando pelo seu formato peculiar.
Se quiserem saber mais, podem ler a opinião em inglês aqui (inclui um EXCERTO!), ou ver a opinião no canal (🇵🇹).
Cross Her Heart de Sarah Pinborough (4 de Set)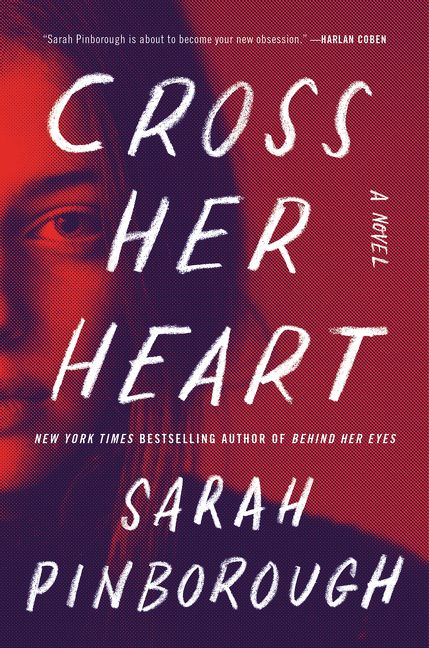 Lisa lives for her daughter Ava, her job, and her best friend Marilyn, but when a handsome client shows an interest in her, Lisa starts daydreaming about sharing her life with him too. Maybe she's ready now. Maybe she can trust again. Maybe it's time to let her terrifying secret past go. Then her daughter rescues a boy from drowning and their pictures are all over the news for everyone to see. Lisa's world explodes, and she finds everything she has built threatened. Not knowing whom she can trust, it's up to her to face her past to save what she holds dear.
Inicialmente, fiquei interessada neste livro por toda a hype que se criou em torno dele. A sinopse também me parece interessante, mas a razão para o querer ler neste momento é o facto da Books and Lala ter dito que é a coisa mais ridícula que já leu… e eu quero saber o que a fez sentir isso 😄
De qualquer forma, penso que este é um livro que me poderá agradar, por isso devo dar-lhe uma oportunidade!
Lies de T.M. Logan (11 de Set)
When Joe Lynch stumbles across his wife driving into a hotel car park while she's supposed to be at work, he's intrigued enough to follow her in.

And when he witnesses her in an angry altercation with family friend Ben, he knows he ought to intervene.

But just as the confrontation between the two men turns violent, and Ben is knocked unconscious, Joe's young son has an asthma attack – and Joe must flee in order to help him.

When he returns, desperate to make sure Ben is OK, Joe is horrified to find that Ben has disappeared.

And that's when Joe receives the first message…
Este já foi lido há bastante tempo, e tem opinião aqui no blog (nas duas línguas). Li uma cópia de avanço e fui completamente absorvida por esta história. Como o título indica, baseia-se numa rede de mentiras que o autor cria de forma brilhante. E os plot twists, wow!!
The Dinner List de Rebecca Serle (11 de Set)
We've been waiting for an hour. That's what Audrey says. She states it with a little bit of an edge, her words just bordering on cursive. That's the thing I think first. Not: Audrey Hepburn is at my birthday dinner, but Audrey Hepburn is annoyed.

At one point or another, we've all been asked to name five people, living or dead, with whom we'd like to have dinner. Why do we choose the people we do? And what if that dinner was to actually happen? These are the questions Rebecca Serle contends within her utterly captivating novel, The Dinner List, a story imbued with the same delightful magical realism as One Day,and the life-changing romance of Me Before You.

When Sabrina arrives at her thirtieth birthday dinner she finds at the table not just her best friend, but also three significant people from her past, and well, Audrey Hepburn. As the appetizers are served, wine poured, and dinner table conversation begins, it becomes clear that there's a reason these six people have been gathered together.
Esta é, provavelmente, a leitura mais levezinha desta lista. Parece ser um romance divertido com um toque de magia à mistura, especialmente considerando que a protagonista acaba a jantar com Audrey Hepburn… espero que seja tão engraçado como parece!
I Know You Know de Gilly Macmillan (18 
de Set
)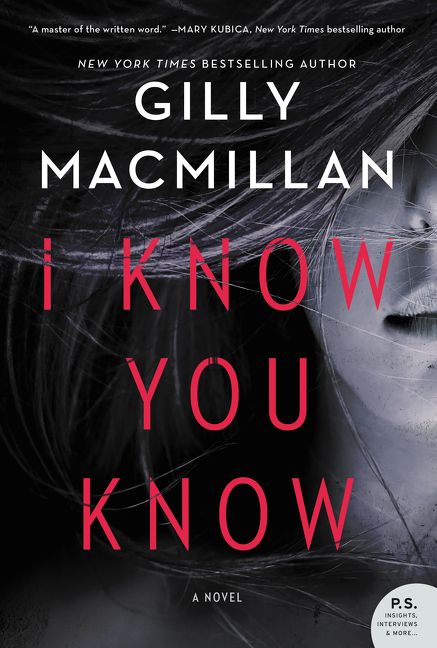 Twenty years ago, eleven-year-olds Charlie Paige and Scott Ashby were murdered in the city of Bristol, their bodies dumped near a dog racing track. A man was convicted of the brutal crime, but decades later, questions still linger.

For his whole life, filmmaker Cody Swift has been haunted by the deaths of his childhood best friends. The loose ends of the police investigation consume him so much that he decides to return to Bristol in search of answers. Hoping to uncover new evidence, and to encourage those who may be keeping long-buried secrets to speak up, Cody starts a podcast to record his findings. But there are many people who don't want the case—along with old wounds—reopened so many years after the tragedy, especially Charlie's mother, Jess, who decides to take matters into her own hands.

When a long-dead body is found in the same location the boys were left decades before, the disturbing discovery launches another murder investigation. Now Detective John Fletcher, the investigator on the original case, must reopen his dusty files and decide if the two murders are linked. With his career at risk, the clock is ticking and lives are in jeopardy…
Tenho uma cópia de avanço deste livro (obrigada à Harper Collins!), por isso será uma das próximas leituras, assim que terminar o que estou a ler. Tenho outro livro da autora nas estantes, o NÃO ME DEIXES, mas ainda não o li. Porém, tenho visto este livro em tudo quando é sítio, por isso a curiosidade acabou por me vencer 😄 Opinião em breve!
Down to the Woods de M.J. Arlidge (20 
de Set
)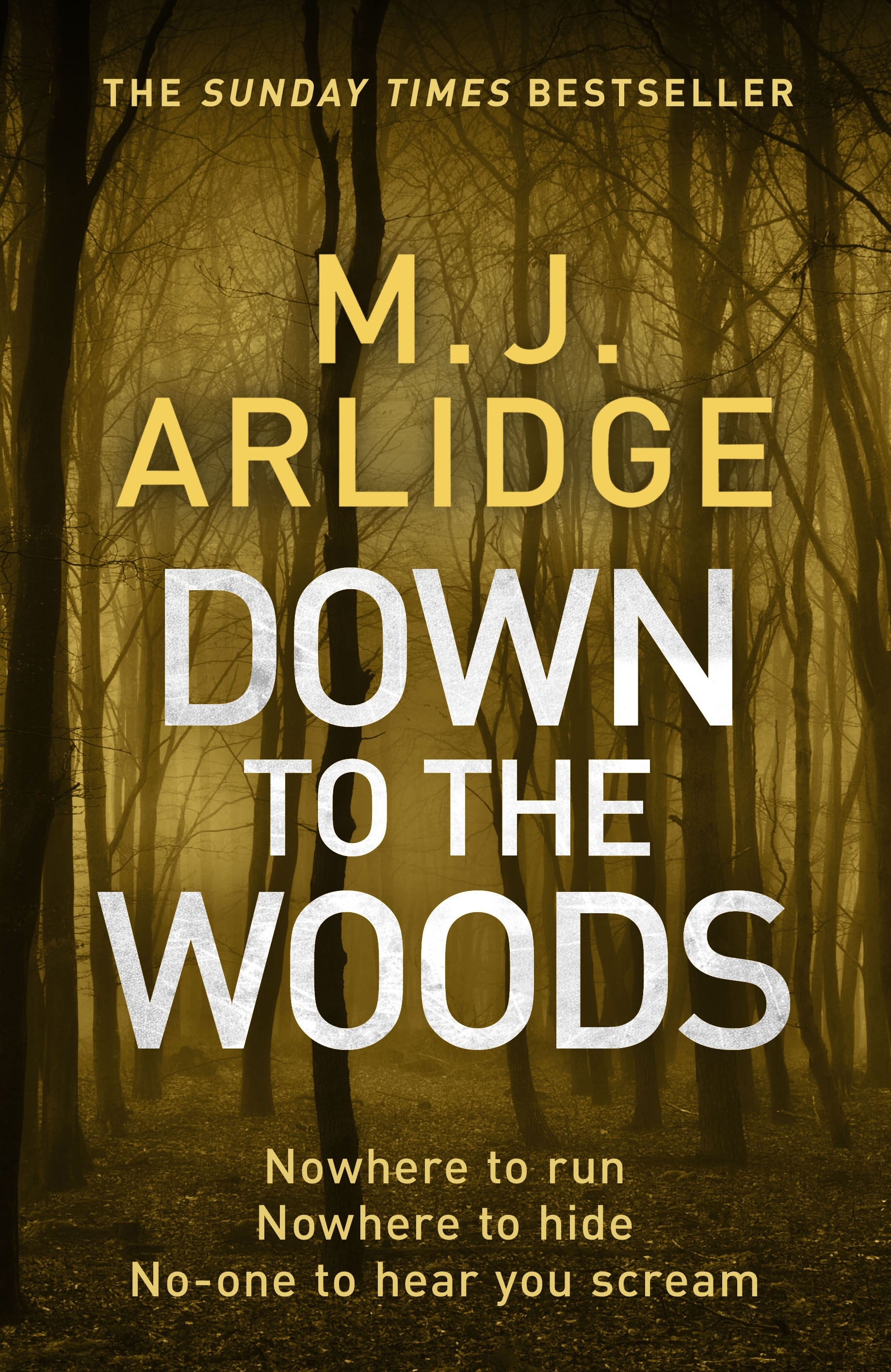 There is a sickness in the forest. First, it was the wild horses. Now it's innocent men and women, hunted down and murdered by a faceless figure. Lost in the darkness, they try to flee, they try to hide. In desperation, they call out for help. But there is no-one to hear their cries here…

DI Helen Grace must face down a new nightmare. The arrow-ridden victims hang from the New Forest's ancient oaks, like pieces of strange fruit. Why are helpless holidaymakers being targeted in peak camping season? And what do their murders signify? Is a psychopath stalking the forest? Is there an occult element to the killings? Could the murders even be an offering to the Forest itself? Helen must walk into the darkness to discover the truth behind her most challenging, most macabre case yet.
É verdade, vem aí um novo livro da série D.I. Helen Grace! No oitavo volume da série, a inspectora Grace terá de enfrentar o caso mais desafiante até agora.
Como se devem lembrar, li o primeiro livro, UM, DÓ, LI, TÁ, no mês passado, e gostei muito. Quando vi que vinha outro livro a caminho, fiquei ainda mais empolgada para ler a série toda! 😍 Podem ler a opinião do primeiro livro aqui (em inglês 🇬🇧). O vídeo de opinião em Português sairá em breve no canal!
The Dark Descent of Elizabeth Frankenstein de Kiersten White (25 de Set)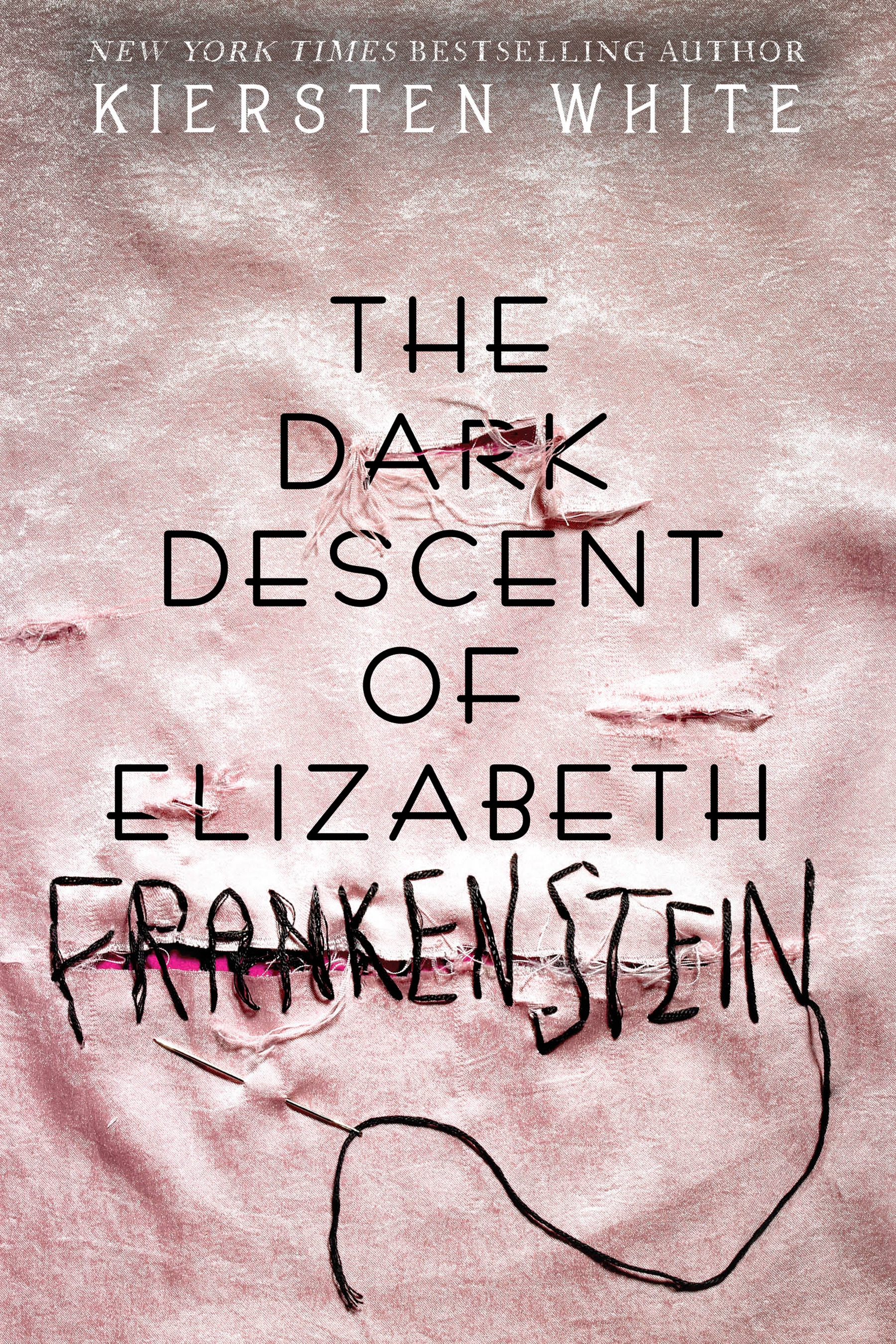 Elizabeth Lavenza hasn't had a proper meal in weeks. Her thin arms are covered with bruises from her "caregiver," and she is on the verge of being thrown into the streets . . . until she is brought to the home of Victor Frankenstein, an unsmiling, solitary boy who has everything–except a friend.

Victor is her escape from misery. Elizabeth does everything she can to make herself indispensable–and it works. She is taken in by the Frankenstein family and rewarded with a warm bed, delicious food, and dresses of the finest silk. Soon she and Victor are inseparable.

But her new life comes at a price. As the years pass, Elizabeth's survival depends on managing Victor's dangerous temper and entertaining his every whim, no matter how depraved. Behind her blue eyes and sweet smile lies the calculating heart of a girl determined to stay alive no matter the cost . . . as the world she knows is consumed by darkness.
Há uns tempos devorei outro livro desta autora – AND I DARKEN –, e fiquei rendida. White escreve fantasia histórica muito fácil de ler, por isso é uma óptima escolha para principiantes. Nunca li o FRANKENSTEIN mas, como gosto tanto da autora, sou capaz de ler para depois pegar também neste. Gosto sempre de conhecer a história que inspira o livro antes de o ler 😋
Três Coroas Negras de Kendare Blake
Três rainhas herdeiras de um só trono, cada uma possuindo um poder mágico muito cobiçado. Mirabella é capaz de inflamar o incêndio mais violento ou a tempestade mais terrível. Katharine consegue ingerir um veneno mortal sem sentir os seus efeitos. De Arsinoe diz-se capaz de fazer florir a rosa mais vermelha e controlar o leão mais feroz.

Mas para uma delas ser coroada rainha, não basta ter a linhagem certa. As trigémeas terão de conquistar o seu direito à coroa, lutando por ele… até à morte.

Na noite em que as irmãs completam 16 anos, a batalha começa. E a rainha que sobreviver, conquistará a coroa!
Ora aqui está um livro que já estava a estranhar não ser lançado em Portugal! Tenho-o cá desde que foi lançado lá fora, em 2016. Apesar de o ter começado na altura, nunca o terminei. Com o seu lançamento cá em Portugal, voltei a ficar empolgada para o ler e trazer opinião, então já vou a meio do dito cujo.
Estou a gostar, mas o problema é que eu não tenho tido vontade de ler, farto-me de tentar livros diferentes e nada me puxa… mas não há de ser nada, podem contar com a opinião em breve!
Caso queiram adquirir a edição portuguesa, podem comprá-la aqui* 📚
A Guerra que Salvou a Minha Vida de Kimberly B. Bradley
Tudo o que Ada conhece do mundo é o pouco que consegue ver a partir da janela. Sempre viveu com a mãe e o irmão mais novo num apartamento minúsculo, de onde está proibida de sair. Ada apenas teve a infelicidade de nascer com um pé aleijado, mas isso é mais do que motivo para a mãe se envergonhar dela, maltratando-a e escondendo-a.

Com a aproximação da guerra, todas as crianças de Londres são enviadas para um campo fora da cidade, e Ada aproveita a oportunidade para fugir com o irmão. Os dois são acolhidos por uma família que os ama incondicionalmente, sem distinções nem preconceitos, e Ada pode finalmente aprender a ler, a escrever e a montar a cavalo.

Pela primeira vez na vida, faz amigos e percebe o verdadeiro significado da palavra felicidade. Mas tudo pode ser posto em causa quando o passado volta para pôr Ada novamente à prova.
Ouvi falar deste livro pela primeira vez no blog e canal da Mel. Já devem saber que é uma das minhas bloggers preferidas, por isso quando ela fala sobre um livro eu fico logo doida para o ler! 😄
Pelo que percebi, é um livro de ficção histórica, passado durante a 2ª Guerra Mundial, e é dedicado a um público mais jovem. Imagino que não tenha um tom demasiado pesado por isso mesmo, e estou muito curiosa para o ler.
Já foi lançado cá em Portugal, e podem comprá-lo aqui, caso estejam tão curiosos quanto eu* 😋
---
E são estes os lançamentos de Setembro que mais me entusiasmam – quais são as novidades na vossa lista? Digam-me tudo nos comentários!
Obrigada por visitarem o blog,
Até à próxima! ♡
*link de afiliado da Wook
Reader Interactions